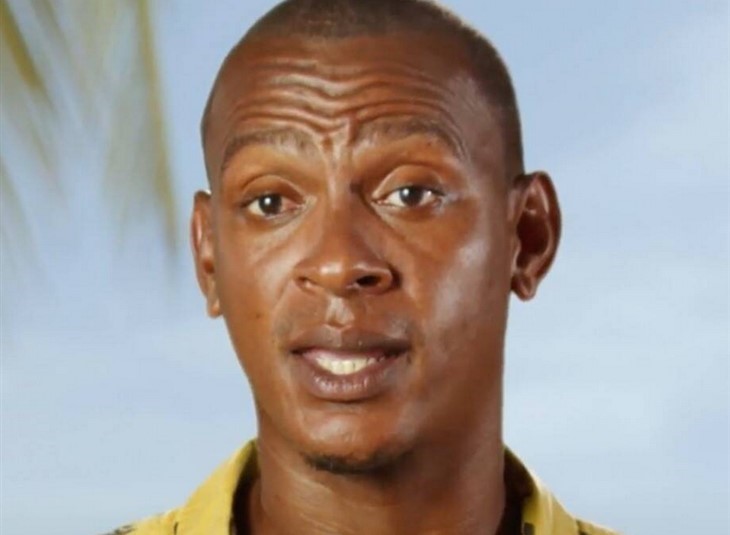 In a sneak peek of the August 15 episode of Love in Paradise: The Caribbean, A 90 Day Fiance Story father-to-be Sherlon, 35, shares his reason for hesitating on getting a K-1 visa.
In a 90 Day Fiancé first Sherlon tells an interviewer that, "Like, marriage is forever and there's no way I can know in 17 days what forever is like."
Sherlon is hoping that he can just be in the US long enough to be there for the birth of his child using a standard tourist visa.
Love in Paradise – Tourist Visa Eliminates Pressure
Making sure he understands, the Jamaican summarizes, saying, "So basically, I do four months, come back and wait another month or two and then come back for another four months."
"I think that's what I have to do. The tourist visa eliminates that pressure of me getting married. So, like, I can go there and visit and build a relationship until I am sure that she's the girl I want to spend my life with."
Love in Paradise – No Plan Yet But Illinois Doesn't Look Good
Aryanna Sierra, 25, who lives in Illinois, met Sherlon while on vacation in Jamaica when they conceived the child that Aryanna now carries in her belly.
She's now back in Jamaica in order for her family to meet Sherlon.  Her family is naturally questioning his intentions given that he works at a swingers resort.
In a previous 90 Day Fiance clip, Sherlon can be heard saying that he doesn't have a plan yet for the future, but he is resisting the idea of leaving Jamaica to live in the states with Aryanna and their child.
Love In Paradise – Sherlon Jokes But He's Serious
Sherlon tells the interviews, "Marriage is my problem," saying, "It's not going to the states."
"Marriage. That's a serious ballgame," he says but then adds, "I know it makes her feel like I don't want her but – that's not the case."
Arryana responded to this thoughtfully saying, "That's not necessarily how I feel." After Sherlon tells her to explain she goes on to say, "I don't know, I just kinda feel like you're not going to be an active parent.
Like you might be 'The Dad' but you're not gonna be parenting from all the way over there."
Sherlon again reassures his baby momma, saying, "Things might change. But, like I said, I don't wanna feel like I'm being forced to do it."
After Aryanna repeats that he won't be an active parent, Sherlon clarifies, "I am asking you for time — that's all I am doing: asking you for time."
It's clear that Sherlon wants to be responsible for the choices he makes and not just jump into them.
Of course, one might say, "He should have been doing that before he chose to make a baby but, we'll leave that to the show to sort out.
Watch Love in Paradise: The Caribbean, A 90 Day Story Sundays on Discovery+  Keep checking Soap Opera Spy for more 90 Day Fiance and Love In Paradise news and updates.