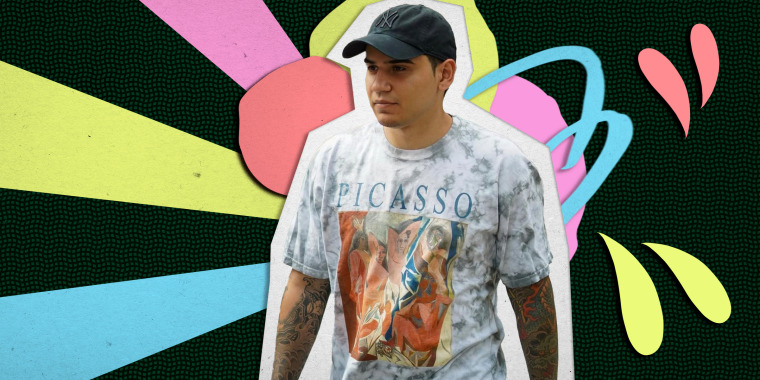 Devon Rodriguez, 25, has gained millions of TikTok followers by posting his drawings of strangers riding the New York City subway.TODAY Illustration / Daquan Nelson
Last summer, Devon Rodriguez's life changed in an instant. He remembers the moment like it was yesterday. The aspiring artist posted a video to his @devonrodriguezart TikTok account on Aug. 10, 2020, and the next thing he knew, he was racking up millions of views.
"I did the first subway drawing. I posted it and it got, I think, 4.9 million views," Rodriguez told TODAY. "Once it got a million, I was like, 'I can't believe this.' I was watching it all day. I went, 'Oh, my God, it's still going, it's still going. It's crazy.'"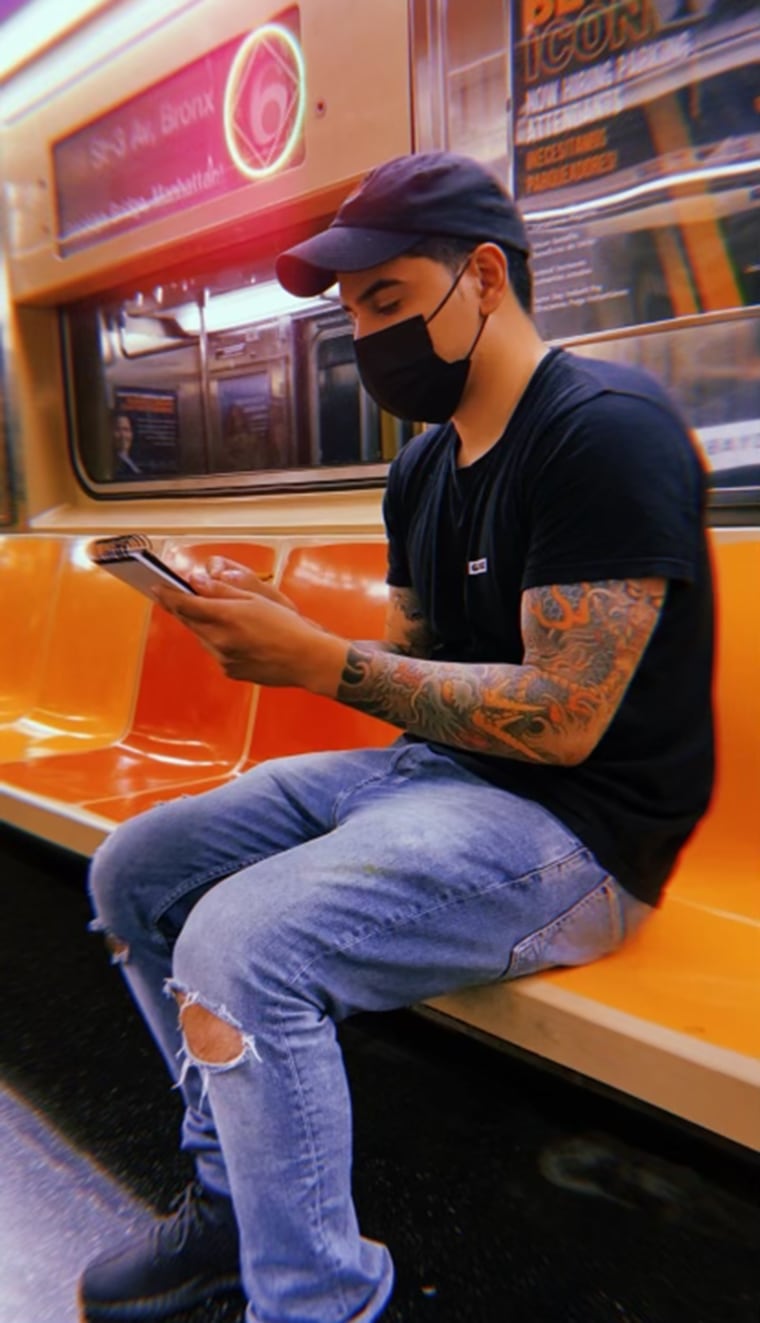 A year later, the Bronx native has gone from 35 TikTok followers in June 2020 to nearly 20 million. The 25-year-old has built a name for himself drawing strangers on the New York City subway, filming parts of the process and the reactions when he shares the finished product with his subjects. Rodriguez, who's partial to the No. 6 train that runs between the Bronx and Manhattan, is still shocked by how far he's come in just 13 months.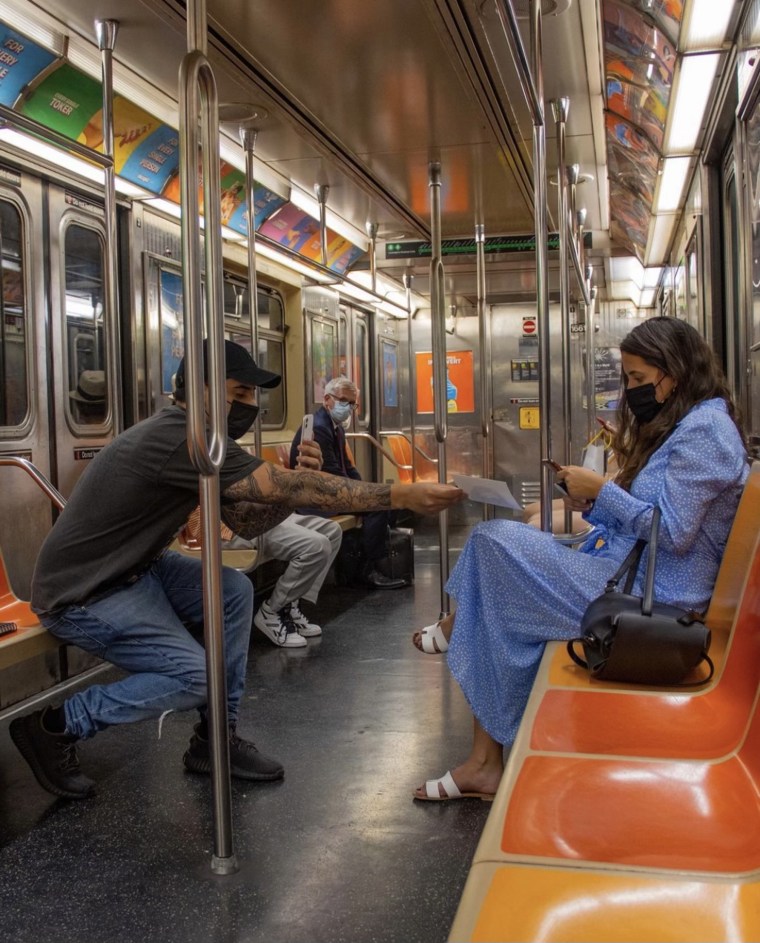 "It's so insane. Some days I wake up and I can't even believe it," Rodriguez said. Getting recognized for his art on social media is something he dreamed of. "I always tried everything and then TikTok was the thing that worked for me."
Fans message Rodriguez and leave comments telling him his videos motivate them, cheer them up or otherwise touched them in some way. One wrote, "Love the reactions and smiles you can see under the masks."
Rodriguez said, "They'll send me paragraphs and paragraphs, and I read a lot of the DMs, so I'm like, 'Wow, that's so crazy that they think that I'll never see this but they still feel compelled to send it because they feel like they have to. It's so amazing."
Rodriguez first got the idea in 2011 to draw people on the subway, a common exercise assigned to art students, from his former high school art teacher, Jeremy Harper, whom he first met a decade ago at the now-closed Samuel Gompers High School in the South Bronx.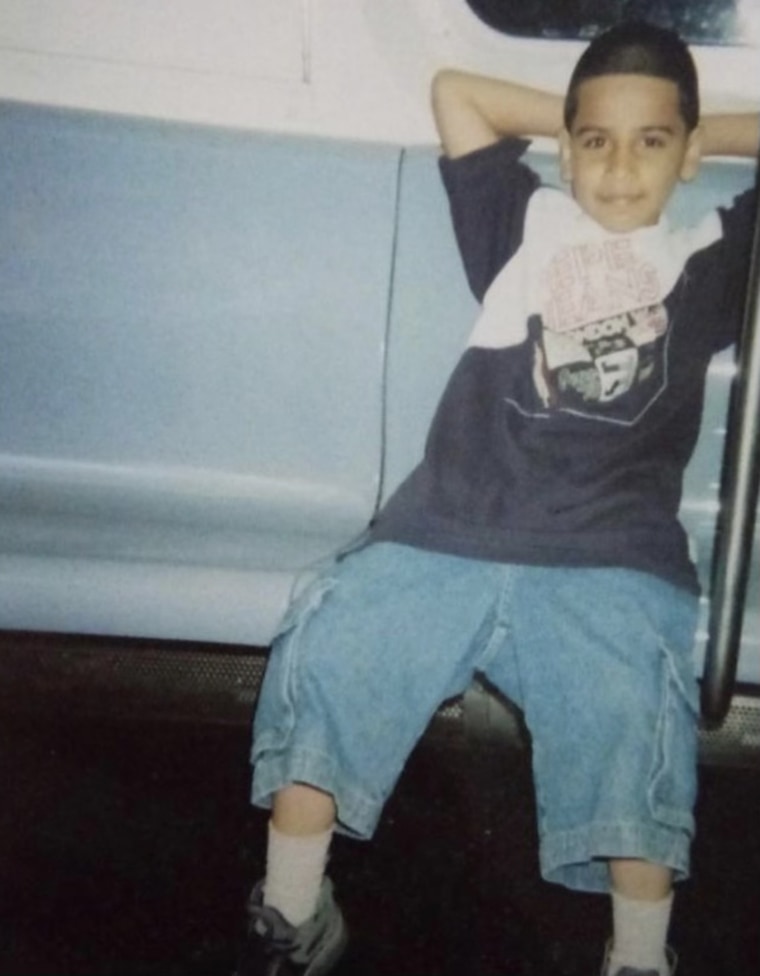 Rodriguez hadn't even wanted to attend Gompers at the time. He had set his sights on the High School of Art and Design in midtown Manhattan, which required prospective students to submit a portfolio of illustrations, but at the end of eighth grade, Rodriguez didn't make the cut.