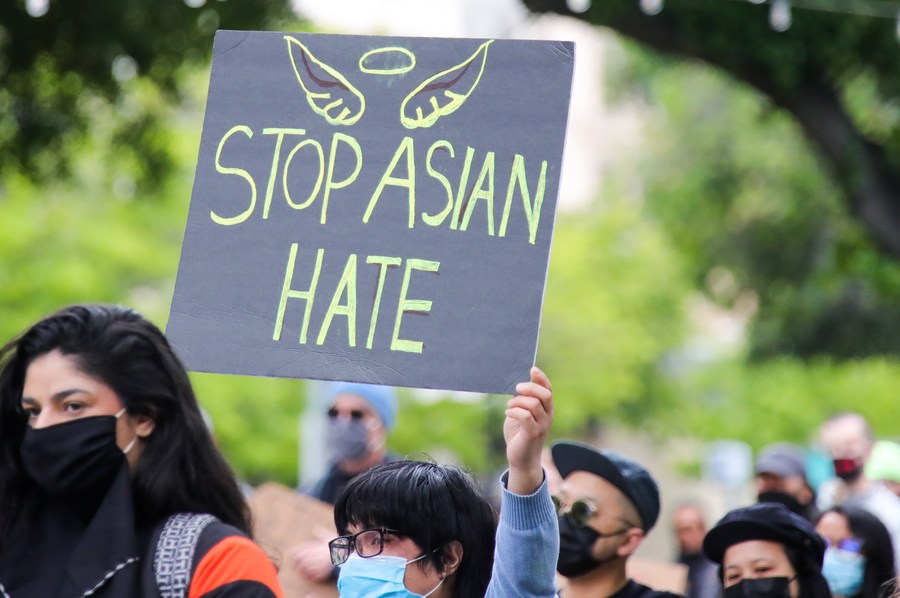 CANBERRA – A video clip capturing the moment a man tore down a racist street sign related to COVID-19 has gone viral on social media platform TikTok.
In the video shared with the caption "say no to racism," the man is seen cutting the sign in half before smashing it to pieces with a hammer in Glen Waverley, a suburb in Australia's Melbourne.
The sign read "Made in China — COVID-19," citing a debunked conspiracy theory that the coronavirus was made in a Chinese lab.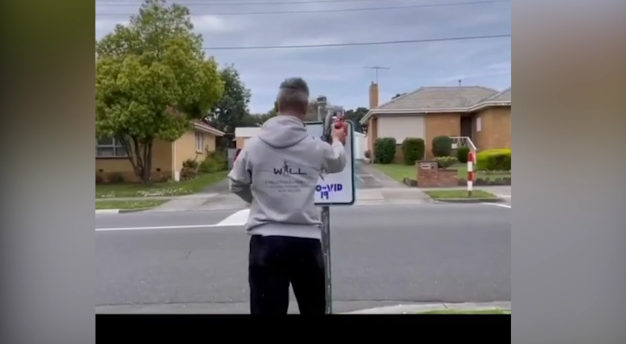 The video drew widespread support on TikTok, with many users giving the man a thumbs-up for standing up to discrimination.
A survey conducted by the Lowy Institute, an Australia think tank, earlier this year found that one in five Chinese-Australians claim to have been attacked or physically threatened in the past year because of the COVID-19 pandemic and other issues.