Paying attention while driving is a key activity, and one mother prays and hopes that more people try and keep their attention on the road when driving. This would result in less people being hit by cars and this would be everything it took for her child to be out of hospital and well and healthy!
Namely, N'emaya Mitchel, a 11-year-old girl got hit by a car while attempting to board her school bus, and her mother got the call that no parent wants to get.
Officials were on the scene immediately and noted that the girl wasn't using the sidewalk when she got hit by the car in TX on the 16th of September.
Her mother told the officials that because their house is located across the bus stop, her daughter usually goes across the street. The official information was that the driver was on the scene and police checked him for any DUI signs, but there weren't any.
A bystander spoke to ABC13 and she told the whole story. After the deed was done, the mother got out of their house to see what happened 2 to 3 mins after it had happened. She never knew that her kid was hit by a car, she couldn't even tell what was happening.
N'emaya's mother, Lanita Mitchel, told ABC13 that 5 minutes after everything had happened somebody knocked on her door and told her what happened. She walked out and noticed what had happened Lanita noticed her baby girl lying on the ground with one shoe on her foot and her backpack to her left.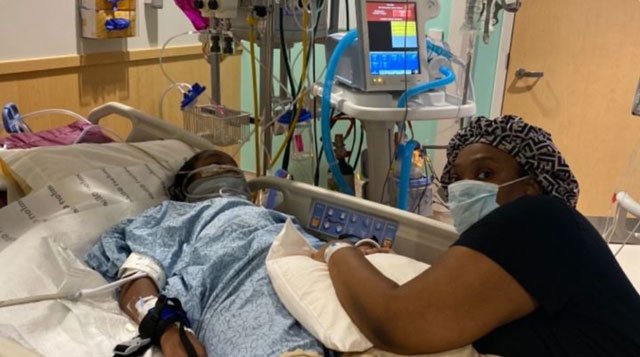 Luckily the authorities were quick to react to the call, and N'emaya was quickly taken to hospital, where she's still fighting for her life.
The hospital called Lanita last Saturday and told her that they were putting her daughter back on life support because her condition got worse.
The case is closed now, and the driver wasn't charged but Lanita is furious with the decision.
She still doesn't realize how you can miss a child crossing the street and hit them (if you're paying attention to the road.) She also added that there were tons of signs down the Ella bus stops. 
There's a GoFundMe page set up to help the mother pay the hospital expenses and there are tons of comments there with support from people all over the world.