An employee at Starbucks has let the world in on the mistreatment servers have to endure on the job, especially during the pandemic. She broke down while narrating her ordeal in a now-viral video.
A Starbucks worker reached her breaking point after enduring a devastating day at work in the hands of impossible customers. She took to TikTok to share her ordeal while appealing to customers to exercise more patience and understanding.
The clip, shared by Rachel Keaton, showed the woman sitting in a car as she shared the devastating experience, addressing it to "the woman who said it wasn't her problem."
Still donning her uniform, the teary-eyed employee spent almost three minutes explaining why her working difficulties were indeed everyone's problem.
She began by narrating how one of the ovens broke down during a busy day at work. Faced with the dilemma, they had to put in more effort to attend to all the local and café orders swamping them by the dozens.
Resulting from the broken appliance, processing an order required a longer period, which they tried explaining to the customers. However, most failed to understand, causing the impatient and entitled lot to mistreat the workers.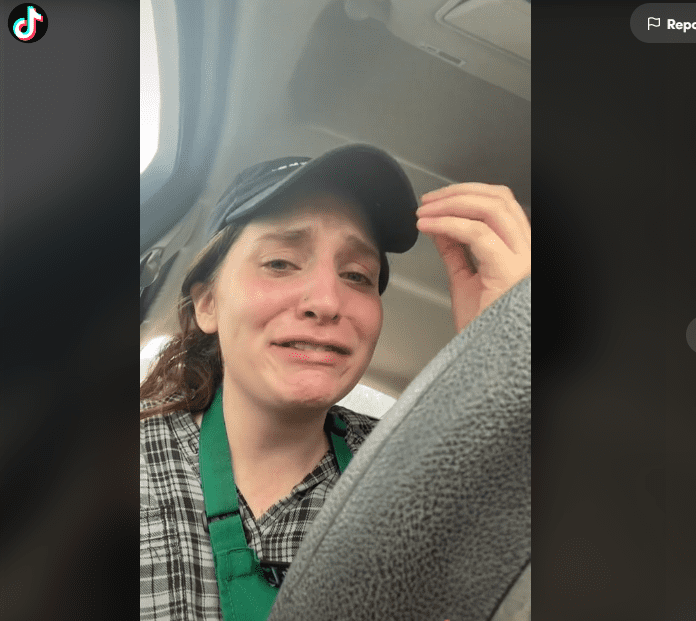 Keaton further explained the reason for the workload, saying many quit their job at the height of the pandemic, which made most restaurants understaffed. She explained:
"And that's fine. Like I understand, it's too hard and honestly, I'm about ready to leave."
While Keaton, like many essential workers, took it upon themselves to understand, most customers found it impossible to do so.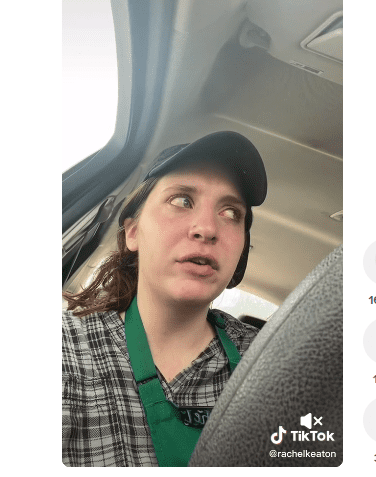 The woman attributed the lack of understanding and the sad predicament of servers to people thinking it wasn't their problem. She voiced:
"You expect all the food industry workers to adjust with working during a pandemic. You expect us to be working short staffed for your orders to come out."
Having such expectations made it seem like servers were not humans like everyone else. Worsening the situation, people with such expectations never felt the need to adjust as well and become patient or understanding.

Keaton also clarified that no one had an excuse to treat restaurant workers badly no matter how urgently they needed their service. She admitted she was already going as fast as she humanly could, missing breaks and boycotting her sleep periods due to stressful work hours.
Her experience was so bad that she once envied an employee who broke an arm because she felt the colleague was lucky to get to miss work. She sometimes hoped to get fired as well just to get a break. Breaking down in tears, she said:
"It's like really embarrassing cause I'm working, and I'm crying as I'm working, but I can't. I can't do it anymore."

Keaton's heartbreaking video, which has been viewed over 160 times, has garnered several emotional reactions. Agreeing with her theory, one person commented:
"I feel like people's attitudes towards service industry/food service workers are way worse than they used to be before the pandemic."

Other TikTokers empathized with the Starbucks worker, with most calling for an end to the "customer is always right" mentality. One sympathized with Keaton, saying:
"The pandemic has shown just how selfish a lot of people are, and I'm sorry that you're being treated so poorly."
Some commenters chastised people for always finding a way to blame the pandemic for everything bad, including customers' rude attitudes. Others tried offering alternative ways of dealing with rude customers.

Last year, a viral TikTok video showed a Starbucks barista on the verge of tears as he interacted with a displeased customer.
The barista ended up offering the customer a free drink in apology while trying to suppress his tears. However, the clip led many to blast the harsh customer, who was mean enough to film the employee's predicament after pushing him to tears.
Some methods that have proven effective in handling customers with an attitude include being empathetic, maintaining one's calm, letting meager issues slide, listening attentively, and proffering possible solutions.