Jenna Dewan has revealed that her daughter is incredibly proud of her brother's first word and explained why this particular word was as special as it was to her eight-year-old daughter. 
Jenna Dewan shares her daughter Everly with her ex-husband Channing Tatum and her eighteen-month-old son with her now-fiancé, Steve Kazee, and says her children have a special bond and spend a lot of time together.
Because of this, her son Callum's first word was incredibly special for her daughter and something that she says Everly talks about to anybody who will listen.
ON BABY CALLUM
Dewan spoke to People, saying her son is becoming hilarious and is filled with energy. He loves to run and jump and has no fear of anything.
She also said he is unlike anything she has ever seen because he is smiling "99.99% of the time," making him special to each person in the family.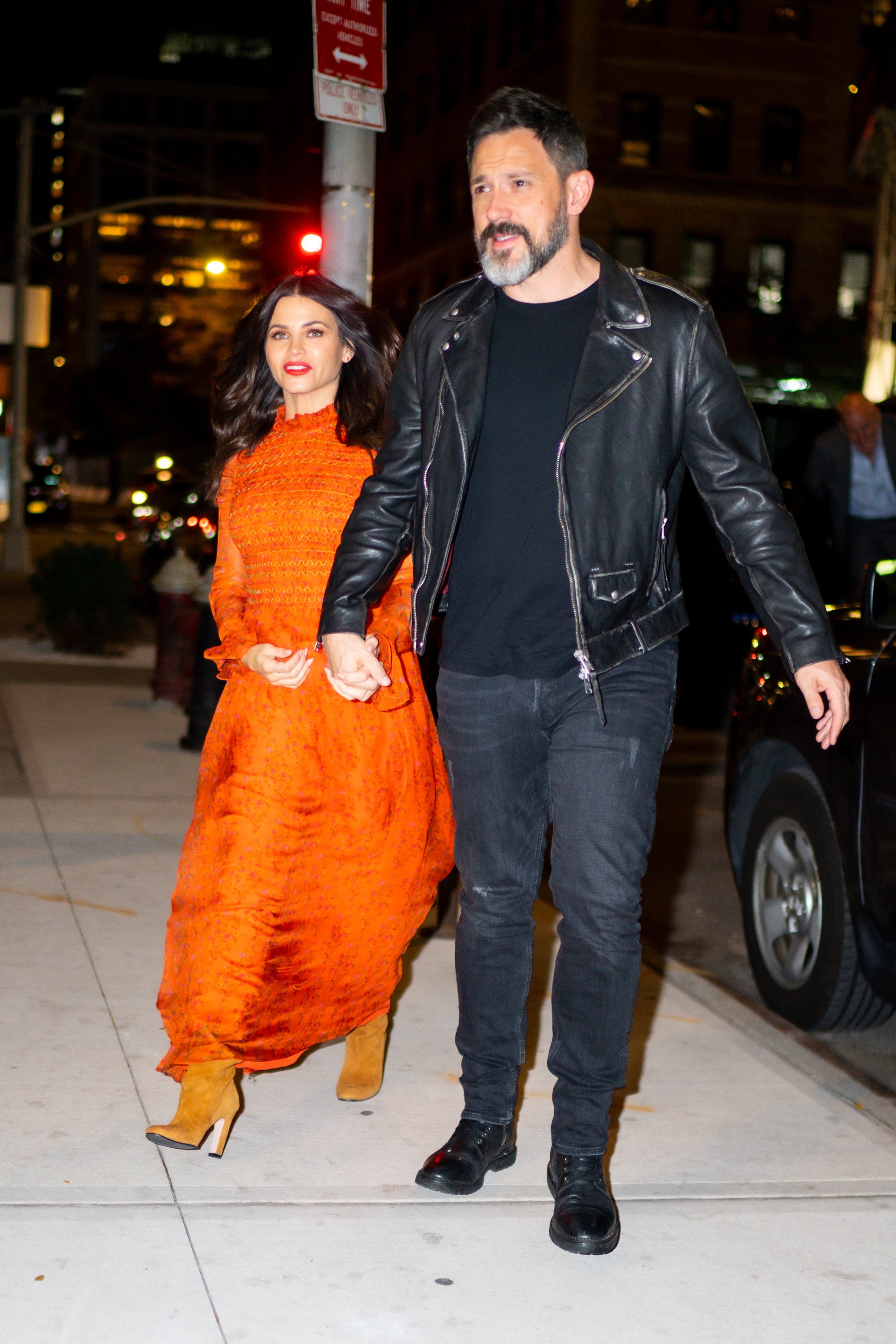 Dewan has also referred to Callum as her rainbow baby. The term rainbow baby is used to describe a child born into a family that had previously suffered the loss of a baby or a miscarriage.
While Dewan did not suffer the loss of a child or a miscarriage before Callum was born, she still calls him her rainbow baby. She said in the post announcing her pregnancy with rainbow baby Callum that her fiancé was a "gift from above" who blessed her with Callum.
EVERYBODY LOVES CALLUM
It is clear that little Callum is adored and doted on by each member of their little family and will be supported and loved in every endeavor as he grows up.
Dewan revealed her daughter Everly and son Callum are very close and spend a lot of time together. She has also said that Everly is always ready to help her mom out with the baby when she needs it.
Dewan admitted she was nervous that having a seven-year age gap between the siblings would mean they wouldn't get along, but the reality is that they are the best of friends, and while Everly adores Callum, Callum idolizes Everly.
CALLUM'S FIRST WORD 
Callum's first word was something that the entire family was excited about, but it is was especially meaningful for Everly. Dewan said his first word was not "mama" or "dada," but rather his sister's nickname, Evie. This was incredibly special for Everly, who proudly tells everybody her name was her brother's first word.
According to Dewan, the siblings also have a lot of fun together, playing and sharing food. Apart from this, the family also makes time for one another by having movie nights where each family member gets to pick a movie they all watch together.