As the cover star of Rollacoaster Heidi Klum's teenage daughter, Leni revealed how she'd wanted to follow in her mother's footsteps at a young age. Heidi only agreed when she was a teenager.
Leni Klum, 17, has made a name for herself in the modeling world within a short period. She even bagged herself the cover story for Rollacoaster magazine's Fall/Winter for 2021.
In the publication, she opened up about becoming a model like her mother, Heidi Klum, 48. This year alone she has already made big moves as she made her modeling debut for Vogue Germany's January/February issue.
Leni also got to model at Berlin Fashion Week making her runway debut. Exactly twenty years after her mother, the teenager got to cover Glamour Germany, and then she walked the Alta Moda show for Dolce and Gabbana.
Besides her modeling career, since January, Heidi's daughter also launched About You, a brand of basic-inspired and minimalistic pieces. She also worked to establish the Klum Forest, a collaboration with Plant for the Planet.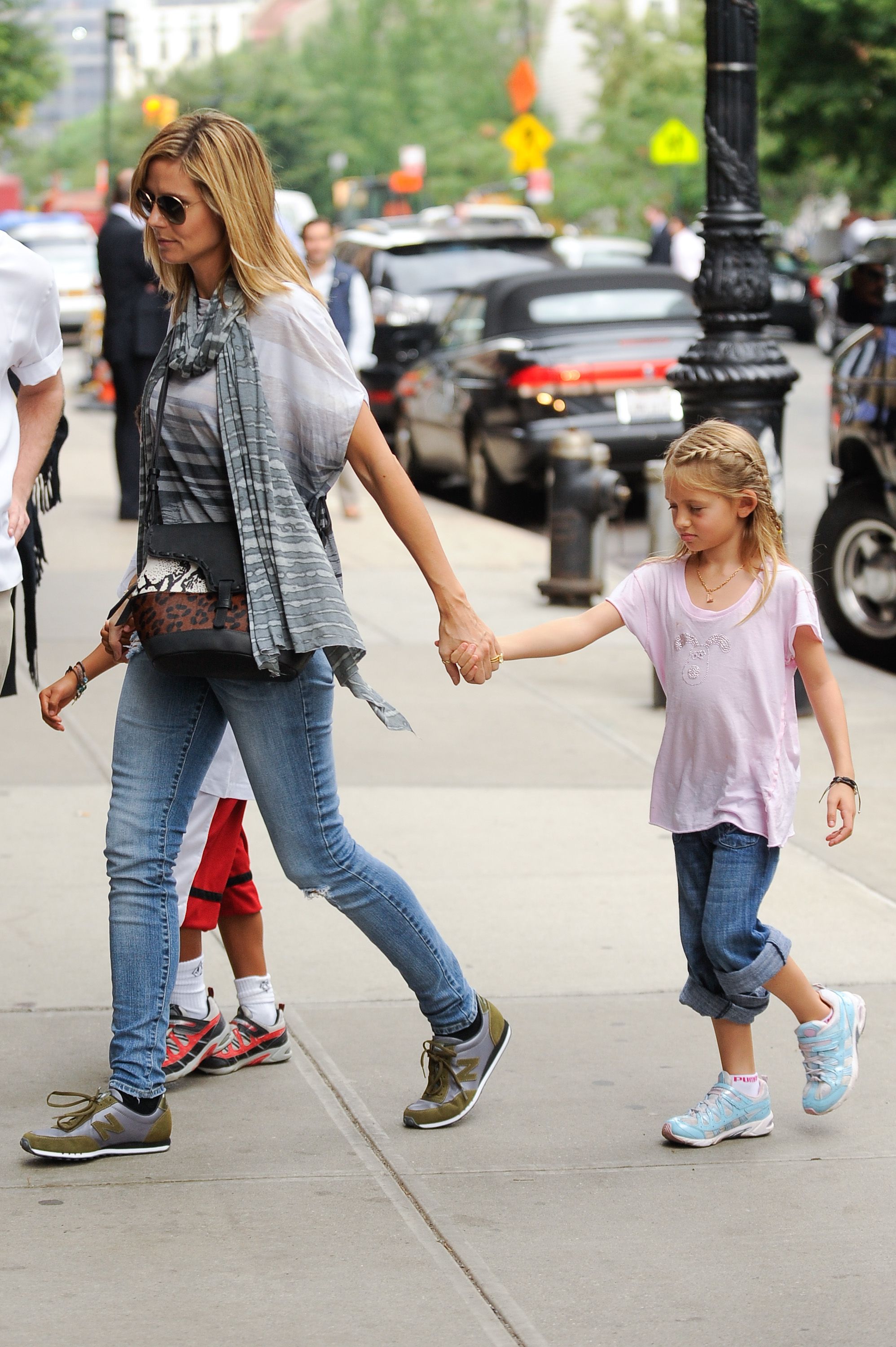 In a recent interview with Extra, Leni revealed how she ended up getting into modeling. She found interest in the career through visiting her mother at work, saying:
"Ever since 11 or 12 years old I've been begging her and then finally I turned 16 and she said that I could finally start modeling."
Heidi's daughter also shared the best advice her mother had given her to cope in the industry. The supermodel continuously told Leni to enjoy the experience by having fun with it.

Heidi's [Klum] firstborn's [Leni Klum] blonde hair was worn in waves…

However, the young star did admit that she was "definitely opposite" to her mother when it came to her sense of style. She said she liked to wear oversized clothing and didn't prefer tight ones that made her uncomfortable.

Last December, Heidi spoke to People TV and revealed how she blocked past modeling opportunities that came her daughter's way. The "America's Got Talent" judge said she did that to protect the young girl's privacy.

For the Rollacoaster cover shoot last Friday, Leni wore a short pink feather dress and later changed into a sheer yellow beach cover-up. She was photographed on the beach.

Heidi's firstborn's blonde hair was worn in waves as she posed by looking over her shoulder at the camera. Both Leni and her mother took to their Instagram accounts to share her photoshoot images.