A mother in Florida has adopted a different parenting style to teach an essential life lesson to her son. She makes him pay for rent, electricity, and how much internet he uses on his iPad. 
Parents are known for exercising their control over children, especially when they want them to assume responsibility and grow up to be independent, reliable human beings.
A mother gave a detailed explanation as to why she makes her 7-year-old son pay for a couple of things at such a tender age in a string of videos posted on the popular video-sharing platform TikTok.
According to the TikToker mom, her young son gets a list of daily tasks and completing them successfully earns him a dollar by the day's end. She also added that at the end of the month, he has bills to pay, and he makes his payments to her. Further, she said:
"He has rent, he has electricity for his room and he also has internet for his iPad. He then understands that throughout the month he has two buckets. He has his fun money and his bill money."
The 7-year-old boy can decide how he wishes to use his money buckets at the end of each month. Some of his daily chores comprise teeth brushing, making his own bed, cleaning the washroom, and putting his dirty clothes in the laundry basket.
According to the math done by the TikToker mom, the rent costs $5 per month, electricity is for $2, and the WiFi for the iPad costs $2. All in all, the kid needs to have more than $20 remaining after paying for everything so he can enjoy his savings.
After repeatedly failing at talking to his son, he laid down some ground rules for him to follow.
If the kid is unable to pay his rest for a month, he will have to repay all his debts by the time the next month starts, or else his mother will have to sit down and talk to him.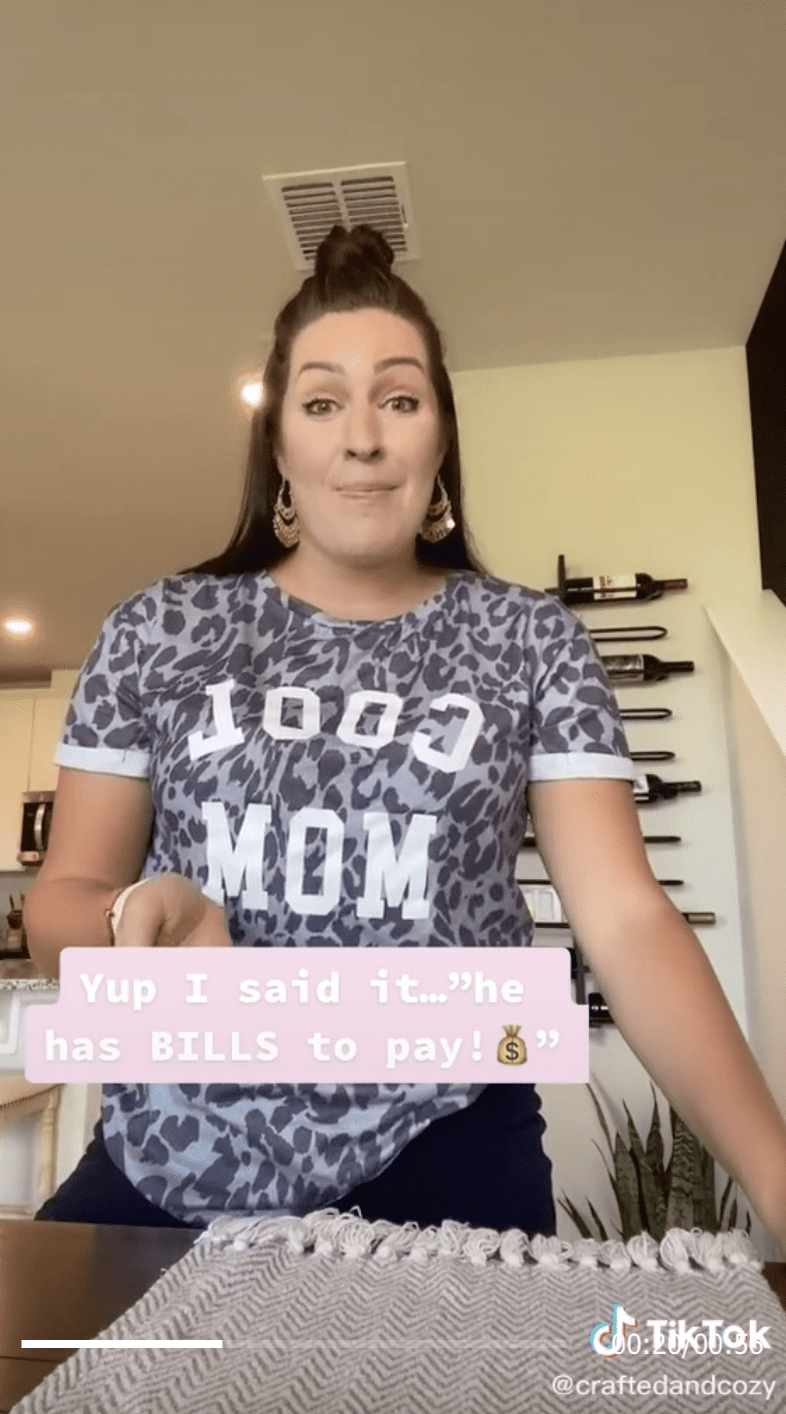 Talking further on the matter, the mother of the 7-year-old kid revealed that she doesn't use any of his money and puts it all back in his savings. She also expounded that her son is slowly learning "the value of a dollar and responsibility." She added:
"I am so pleased with the results, hopefully it's something that can help you out as well."
While the TikToker mom is positive that her way of teaching her son a lesson is working brilliantly, netizens are divided in their opinions on the matter. While some support her, others think imposing such rules on kids doesn't sound right.

One user who didn't approve of the mother's way of teaching her son a lesson commented: "Kids should be kids. They can worry about bills when they're older." Another one shared:
"This may seem extreme to some but financial literacy is not taught at school so where is it going to be taught? At home! This is a good way to start!"
A third user added: "I love the task list part. But I don't agree with making him pay bills. I think children should be children. Until old enough to work (sic)."

In another story, a father took to Reddit to share how he wanted to make his grown-up son assume responsibility and start sharing the load shortly after he moved in with his parents following his graduation.
After repeatedly failing at talking to his son, he laid down some ground rules for him to follow. To his dismay, his son was angry and reported everything to his wife, who thought her husband wanted to send him away.
Whether or not the TikToker mother or the Redditor father were right in their ways is debatable, and netizens have had divided opinions in both cases.