When Oprah Winfrey said, the God she serves does not care about your height, skin color, or being gay, many people could not understand why a Christian would say that.
For years, there have been rumors that Winfrey, the undisputed queen of American television talk shows, is gay and has had an affair with her longtime friend, Gayle King.
Even though she has refuted the rumors several times, she finds it irking that people would think she's a liar and continue talking about it.
HOW THE GAY RUMORS STARTED
In 1997, a columnist, Liz Smith, ran a publication that insinuated that a long-running TV icon who is a role model to millions was contemplating "coming out."
This was further fueled by her support for Ellen DeGeneres, who stunned the world when she came out as gay after keeping her sexuality a secret for years.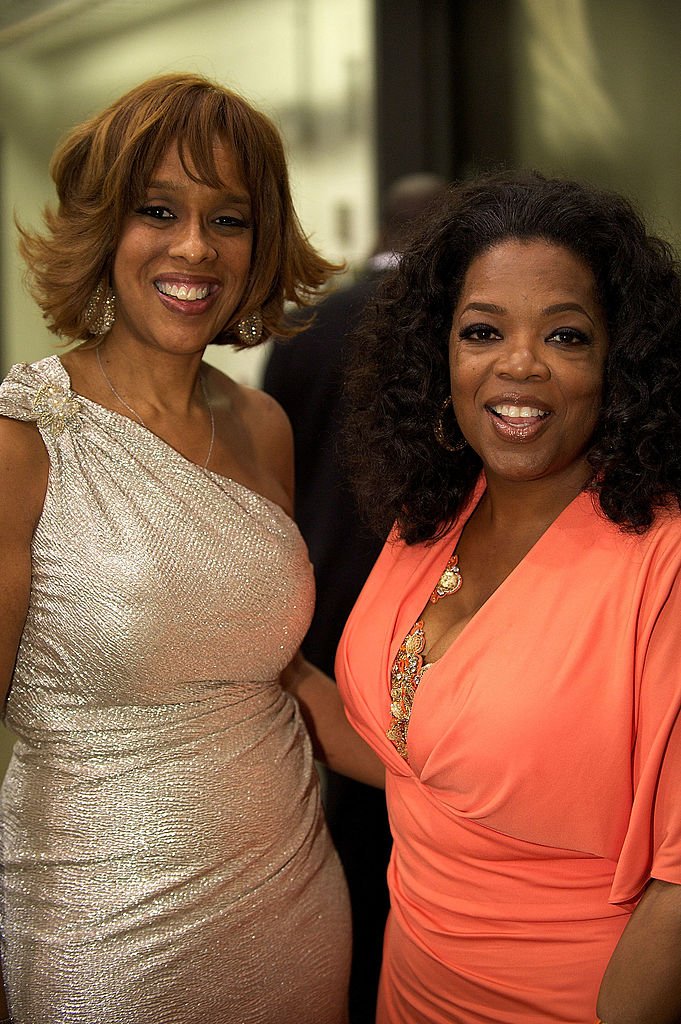 When these rumors were gaining momentum, Winfrey was engaged to her now longtime partner, Stedman Graham, but their relationship was never in the spotlight, and this did not help matters.
The situation was further compounded by tabloid reporters who seemed to blow things out of proportion and the internet, giving people a platform to air their thoughts.
WINFREY AND GAY RIGHTS

Winfrey has always being a staunch supporter of LGBTQ rights, and she had discussed the legalization of marriage in her show since 1991. By the time DeGeneres came out, people already knew her stand.

After DeGeneres came out, in one of her famous "The Oprah Show," Winfrey answered the homophobic spectators point by point. One spectator said she read in the Bible that homosexuality is wrong.

The lady also said that if Winfrey, a powerful woman, wanted to represent herself as a Christian and she's saying that she supports DeGeneres, she's playing a double standard game. Winfrey replied,

"I have a different view of Christianity than you do. The God I serve doesn't care if you are tall, short, black, Asian, or gay."

Another viewer tells Winfrey instead that she will go to hell for having supported LGBT rights and doing the show. Also, in this case, her response is clear.

She went on to take full responsibility for going to hell or heaven if that was where she was going to find herself. She also addresses those who are worried about her and are convinced that she will go to hell.

She told them to take all that energy and create a little heaven here on earth as she addressed them. She went on to say she believes that God created Ellen, and if Ellen says she is a lesbian, God created her that way.

The viewer, now in tears, went on to say Winfrey can't stand in front of all of America, saying she supports it! And to this, Winfrey replied, "I support her right to be who she thinks she is!"

WINFREY AND KING

Host, producer, and businesswoman, Winfrey has been considered the most influential personality and the richest Black woman globally. She was born in a poor neighborhood in Milwaukee, Wisconsin. However, she has made a name for herself.

In contrast, King was born to a rich home. She has been named one of Time magazine's "100 Most Influential People of 2019" is also a co-presenter of CBS This Morning and Editor-at-large at O, The Oprah Magazine.

If the American public knows almost everything about Oprah (her difficult childhood, her political commitment to Barack Obama), her love life once remained much more mysterious.

Her very close relationship with her friend did not help matters as this started rumors about her sexuality. She believed that people always needed to stick a label hence the questioning of her sexual orientation.

In an interview with Barbara Walters of ABC network, Winfrey suddenly burst into tears, denying her homosexuality in front of a massive audience. She publicly declared,

"I'm not a lesbian… The reason it irritates me is that somebody must think I'm lying."

In the same interview, she clarified her relationship with her longtime friend, King. She revealed that King is the mother she never had, the sister everyone would want, and the friend everyone deserves.

One thing is certain, Winfrey and King have been best friends for so long, and people are sometimes not used to the idea of having a woman in a fellow woman's corner always loving and rooting for her.

In a tell-all interview with an O Columnist named Lisa Kogan, King revealed that there's nothing wrong with being gay, and if both of them were, they would own it.

She also revealed that she once didn't know that Winfrey was such a big deal until after attending a speaking show, and the crowd that came for Winfrey was more than she thought would show up.

Their friendship dates back to 1976 when King was a production assistant and Winfrey an anchor for the 6 o'clock news in Baltimore. King, who grew up in an all-white community, was glad to find a Black girl who was just like her.

Ten years later, Winfrey was anchoring her show with her friend still by her side. King is seen as the kind of person who lives and breathes all things media.

The friends who talk to each other three or four times a day have been in each other's lives. From road trips to adventures, celebrating milestones, marriage, childbirth, divorce, quarantine, and more.

They are so close that Winfrey has what she calls a "Gayle's wing" in her house. This is King's section and the only part of the house with TVs in any bedroom.

Winfrey once revealed that their friendship is better than a marriage or a sexual relationship. This is because of the unconditional love they share.

There are no expectations, labels, and no definition of their friendship with them. In all she has achieved, she is grateful for having King by her side and being as happy as she is for those accomplishments.

After over four decades of friendship, the two women can't imagine life without the other person in it. Winfrey sees their friendship as a fun ride they've taken together. She also believes it was designed by a power and a hand greater than hers.