After three years together and the birth of their son, millionaire Elon Musk and musician Grimes have separated. Musk shared insight into the split with Page Six. 
Exciting and unique couple Elon Musk and "Oblivion" artist Grimes have separated after three years together and welcoming their son, X Æ A-Xii, last year. Musk opened up about the reason behind the split.
The SpaceX founder confirmed that the couple was semi-separated and planned to co-parent their child. Baby X is the 33-year-old's first child, while Musk has five other sons with his ex-wife Justine Wilson.
The South African entrepreneur and businessman told the outlet that he and the Canadian singer broke up on good terms and still love each other. He explained that their separation is due to physical distance between the couple and not a failing relationship.
Musk shared that Grimes, whose real name is Claire Elise Boucher, still see each other frequently. The mother and son are currently still living in Musk's home. The reason for their break up is more because of practicality, as Musk explained:
"It's mostly that my work at SpaceX and Tesla requires me to be primarily in Texas or traveling overseas and her work is primarily in LA."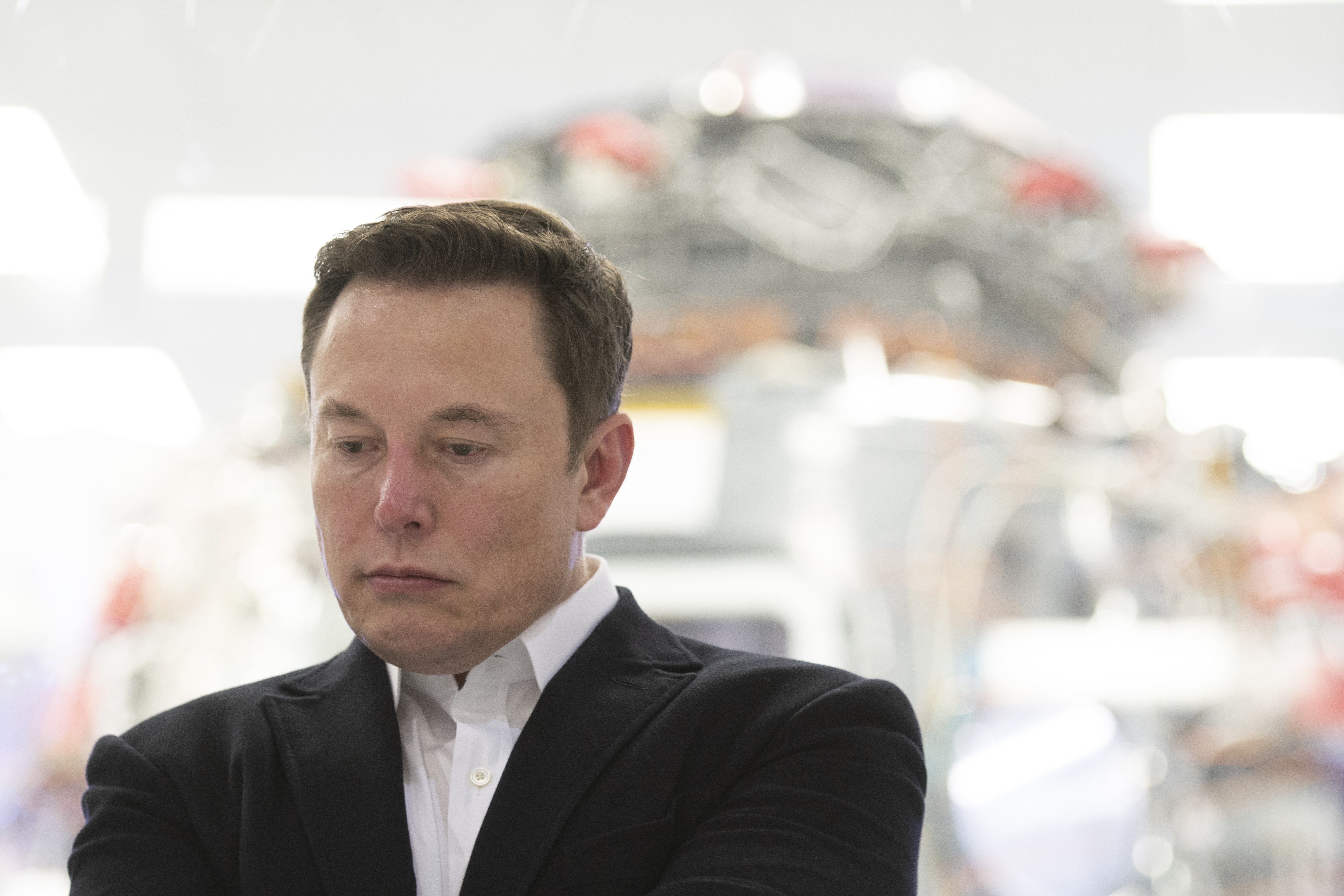 The former couple was last seen at the MET Gala earlier this month. Grimes walked the red carpet alone in an Iris van Herpen gown inspired by David Lynch's 1984 film adaptation of Frank Herbert's novel "Dune." Musk met up with her inside the event.
Grimes and Musk then attended an after-party thrown by Musk as hot private members club Zero Bond. The following day the couple were spotted leaving New York City. They seem to be moving on as both have been busy attending their events and working on different projects.
During the Vogue video, Grimes gave insight into her relationship with her one-year-old.
Earlier this month, Musk attended a party thrown by Google co-founder Sergey Brin's wife, Nicole Shanahan. While Grimes has been busy filming for Fox's new show, "Alter Ego," in which she is a judge. The "Genesis" singer is also hard at work finishing her latest album.

In a video of her getting ready for the MET Gala, Grimes shared with Vogue that she had finished the last song for her next album. The musician also shared that her son is partly to thank for her new-found creativity as she revealed:

"I think having a baby was a big kind of like rebirth for me, like artistically. Like, it just like, I don't know."

During the Vogue video, Grimes gave insight into her relationship with her one-year-old. She shared that Baby X calls her by her first name. She reasoned that perhaps it was because he could sense her distaste for the word mother.

Although she was eager to share that insight with the Vogue cameras, the mother of one has not shared many photos or videos of her little one online, except for a few exceptions. She did give a glimpse into a trip the family took to Italy last month.

On her TikTok, which usually features behind-the-scenes looks of her making music, Grimes teased her new song with a video of pictures from the family's vacation. One photo shows her young son wearing a blue t-shirt and pink and blue shorts.

Both parents have not shared too many photos of their son. However, the Tesla owner did share an adorable photo of himself, Grimes, and their son while visiting 'Starbase" in Texas, where Musk's SpaceX is located.