This month, when one mother found out her daughter was expecting a baby, she had a very emotional reaction. Viewers couldn't determine if the woman was happy or upset about the news. 
When @breckenboeve told her mother that she was going to be a grandmother, her reaction was priceless. Thankfully, it was caught on camera. Her response to the big news was unique, and many users thought the woman appeared outraged.
However, the TikToker quickly cleared up the scenario in her comment section. She told people that it was her mother's dream to be a grandmother. She said: "I promise this is pure excitement mixed with shock." Some people were still not convinced.
OVERCOME WITH EMOTION 
The grandmother-to-be could not handle the news. With millions of views, the clip garnered an array of different reactions. People couldn't believe the footage, which was captioned: "My mom's reaction to finding out my sister is pregnant."
The clip showed the woman as she opened a brown box. Inside, the tissue paper revealed the news that would change her life forever. In between a flurry of tears and overcome with emotion, she said: "Absolutely not. Absolutely not! Are you serious?!"
HER IMPASSIONED REACTION
Then the red-faced woman got up abruptly from her chair and hurried around the table. This impassioned reaction led many to believe the woman was unhappy that her daughter was expecting a child. Netizens had a lot to say about the video.
One user asked: "Did she run out of the room horrified or run around the table to hug her? It's a mystery." Another person asked if her reaction was excitement or disappointment. People had a difficult time trying to distinguish between shock and joy.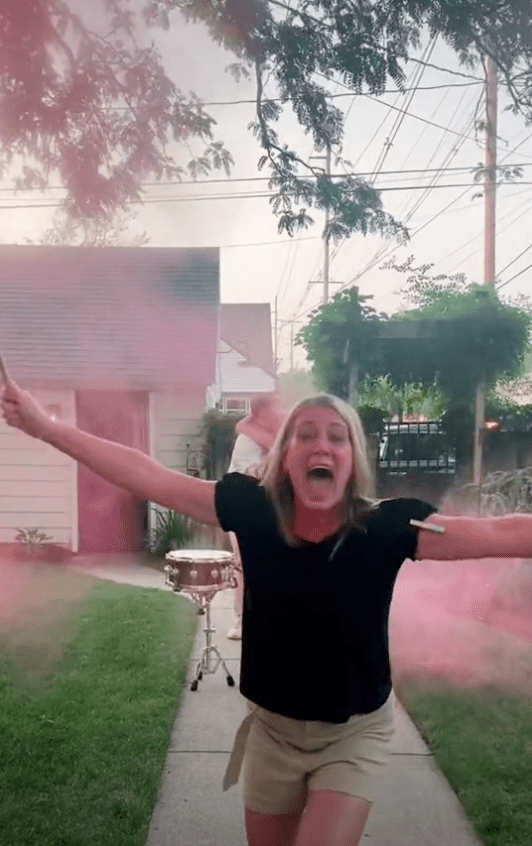 To clarify the incident, the TikToker replied: "She's super happy and excited. Lol." Users also stated that some viewers had clearly never seen a "happy cry" before. One person wrote: "Some of yall don't know how excitement works." They added: "This is a proud grandmother."
PREGNANT TEENAGER
Another mother's reaction to her daughter's pregnancy revelation also went viral. Nicole Hennessy was praised online for handling her teen's pregnancy well and putting her daughter first.
HANDLING TEENAGE PREGNANCY 
With millions of views and comments, the clip certainly made an impact. People said that her genuine support was inspiring. She helped her child navigate the big life change. The mother told her daughter that she should ignore judgemental people.
She also encouraged her daughter to listen to and focus on herself. For the daughter, Angelina, this support meant everything. She expressed: "If I didn't have my mom's support, I know that this story would be a little different, and I'd feel a lot more afraid than I am now."